Tag Archive for Notre Dame
First off, my thoughts and prayers go out to the entire Kansas City Chiefs family…specifically, the families of the victims. And, although it seems rather insignificant at this time, I'll attempt to break down the Alabama vs Notre Dame BCS National Championship. After all, sport always seems to have a unique way to assist in the healing and mourning process.
There is no denying the fact that Nick Saban and the Alabama Crimson Tide were a very popular preseason choice to play the finale in Miami. However, the same can not be said for the Notre Dame Fighting Irish. An emotional season for the Fighting Irish and star linebacker Manti Te'o will conclude with a chance to take home the BCS National Championship trophy…who would have thought? Let's break it down!
ND wins again and will now play the winner of the SEC Championship Game…Bama or Georgia. Saturday's win against USC was exactly like every other win this season. Run the ball, play mistake free, and suffocate the opposing team. Bama or Georgia will obviously be a tough match-up for the Irish. We'll worry about the opponent after Saturday. But ND's first national championship appearance since 1988 (due to 1993 screwjob) leaves no doubt about one thing: ND Is Back. And one look at their roster and continued continuity (Diacco) with their coaching staff means they're here to stay.
12-0. Bring the hate.
Thoughts and Words from BshLgt……
Dear KcMothership
November 10th was a rough day for this guy. I walked out of Bryant Denny Stadium with my head down and apologizing to my soon to be in-laws for acting like an idiot and trying to fight the old man 3 rows in front of me. We had gotten beat, straight up. Although we played like shit for the second week in a row, any time a team comes into Bryant Denny, hits us in the mouth, puts up 20 pts before we even blink an eye…deserves to win.
As I walked around my house that Sunday I tried to focus on other things…hunting, hanging myself…whatever to get my mind off of the game. (Thank god I forgot to record it before I left). As for Catbacker's post and Cheeeeeeese calling me out, I just didn't have the heart to respond on Monday.
Bear who writes for the KCShip ever now and then brought up some good points last night while chugging some Big Gulps with him.  Bear said why in the hell is KState a lock for the BCS Championship and not Notre Dame.  Dadadadaaaaaahhhh, oh that's right KState nation and Kansas City area, he said it and after hearing his argument, I agree….
Category:
Big XII
,
Hot Ladies
,
Kansas
,
Kansas St.
/ Tags:
BCS
,
big gulps
,
champioship
,
Chugging
,
fighting
,
football
,
good
,
Kstate
,
MEAW
,
NCAA
,
Notre Dame
,
opponents
,
suds
,
weak
,
wildcats
The ship has many more K-State and Notre Dame Fans than Bama & Oregon fans, so let's get this straight so everyone knows who to root for this weekend:
KState over Okie Light
Notre Dame over Pitt
LSU over Bama
USC over Oregon
All of those games except the Domers will be played during primetime Saturday evening, so grab your beer funnel and find a spot with multiple tv's bitches!
Category:
Big XII
,
Hot Ladies
,
Kansas City
,
Kansas St.
,
SEC
/ Tags:
beer funnel
,
bitches
,
Domers
,
Kstate
,
Notre Dame
,
Okie Light
,
Oregon
,
Pitt
,
root
,
USC
Another game, another weak offensive performance. But more importantly  the Irish notched another win to keep pace with 'Bama, Florida, Oregon, Oregon State, and the Powercats from the Little Apple.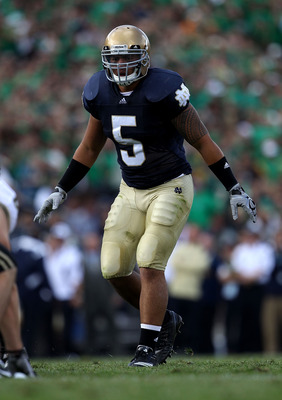 For those in the heartland that aren't Baptist goat bangers…the Notre Dame Fighting Irish take on Michigan on Saturday Night at Notre Dame Stadium. On paper, ND looks to have the advantage based on a SEC'esque front seven, a talented pool of running backs, and the ability to finally play mistake free football in year three of Brian Kelly's tenure in South Bend.
However, like all rivalries, throw any and all preconceived notions out the Windah. Denard Robinson has been dynamite in this series and should makes plays on his own…especially against a young ND secondary. This ND fan is nervous and worried about a let-down after an emotional beatdown of Sparty last weekend in East Lansing.
Win this game and ND is in pretty good shape heading into the bye week. Unfortunately, Miami, BYU, Stanford, and Oklahoma await ND (not to mention a Thanksgiving trip to USC). The arrow is pointed up for an ND program that hasn't been competitive since 1993. However, like most jaded domers, I'm gonna take a wait and see approach.
ND: 27
Michigan: 24
Bring it on HAWKSTER HATERS.
Kevin Kietzman eat your butt out! Your whole theory about Big XII being the most dominant football conference in Merica by having Notre Dame and FSU join just took a massive hit. The story breaking is the Irish has decided to join the ACC in all sports but football. The Irish will play 5 football games in ACC each year so schools will still get their football payday. Big XII you officially got stung…
Category:
Big XII
,
Kansas
,
Kansas City
,
Kansas St.
/ Tags:
5
,
ACC
,
conference
,
football
,
FSU
,
Irish
,
Merica
,
Notre Dame
,
Sports
,
stung
A crucial part to college football recruiting is getting the best in state talent. Some schools have mastered this practice, like Texas, Ohio State, etc. For other schools, they see their in state talent travel out of state to play football, and it cripples their recruiting morale.
Category:
Big XII
,
Kansas
,
Kansas St.
,
Mizzou
,
SEC
/ Tags:
1993
,
BCS
,
break the ice
,
championship
,
football
,
Notre Dame
,
playoff
,
rad
Sources from the recent college football playoff talks are claiming that Notre Dame could join the Big XII in non-football sports in the very near future with pigskin to follow down the road…
As anyone watched Rudy lately?  Man I tell you what that movie can be a little bit of a tear jerkier if your a 6 pack deep.  The movie came on the tube a few nights back and I was drinking a few Talls while watching it.  Well I shit you not when Rudy got the sack at the end of the movie I was Dick Vermeiling all over my face.  Anyway back to Notre Dame finding a home…
Category:
Big XII
,
Kansas
,
Kansas City
,
Kansas St.
,
Mizzou
,
SEC
/ Tags:
academic
,
ACC
,
conferences
,
Dick Vermeil
,
football
,
Irish
,
ND
,
Notre Dame
,
queen
,
reverse handjob
,
Rudy
,
Talls
Did I just read correctly that 19 year old Notre Dame QB Tommy Rees was run down and tackled by an in uniform fat old police officer? Not a good sign Golden Domers. If he can't outrun this dude, how will he do against the faster fellas from the Big 10?
Michael Pink Floyd is a KCMothership forgotten, rumored draft pick for the Chiefssss…